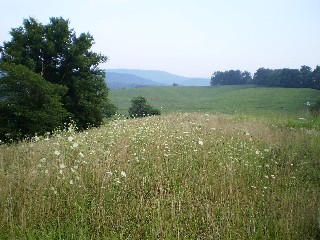 This part of Tennessee is blessed with lakes, scenic rivers, waterfalls, beautiful farms and horse country, and a charming historic town. Area natives have always appreciated the area; folks new to TN are finding their own reasons to move here.
Sparta, the county seat, is approximately centered in the county on the Calfkiller River. It is about 20 minutes south of Cookeville TN and about 25 minutes west of Crossville TN. Thanks to Interstate 40 and limited access four-lane Hwy 111, Sparta is also conveniently located about 90 minutes from Nashville TN and Knoxville TN, and about 60 minutes from Chattanooga TN.
Sparta features a lovely old courthouse and downtown, with beautiful old homes surrounding the square and the river. Restaurants, shopping, and the Highlands Medical Center (which is affiliated with Nashville's St. Thomas Hospital) are other attractions.
Western White County offers Center Hill Lake. With over 400 miles of shoreline and 9 marinas, Center Hill Lake entertains skiers, boaters, campers, fishermen, and other visitors year round. River enthusiasts rave about Rock Island, Rock Island State Park, and the rapids of Great Falls on the Caney Fork River.
East of Sparta, the heights of the Cumberland Plateau provide million dollar views of forests and streams, including Scott's Gulf, Virgin Falls, and the Caney Fork River. This area is popular with both hikers and retirees. The shopping, golf, and theatre of Crossville are just a few minutes away on Hwy 70.
Beautiful farms roll north to south along Hwy 111 in the central part of the county. Northern White Co. is extremely convenient to Cookeville, I-40, and Tennessee Tech University; southern White Co. is near the Caney Fork River, one of the few rivers in Middle TN that allow private docks. Falls Creek State Park is nearby in Van Buren County, with the highest waterfall in the eastern U.S.
For more on Sparta and White County TN services, attractions, and facilities,